10 most successful no code startups built on bubble 
Are you an aspiring entrepreneur with a great business idea, but lack the technical skills to make it a reality?

No-code platforms like Bubble have made it possible to create custom web and mobile applications without needing to write any code.

In this post, we'll explore the 10 most successful no code startups built on Bubble,
These startups prove that no-code development is not only possible, but can lead to impressive growth and revenue.

So, if you're ready to discover the power of no-code, keep reading!
Related Posts :
10 Innovative No Code Micro SaaS Ideas That Solve Real Problems
10 Successful No Code SaaS Examples and Their No-Code Tech Stack
10 most successful no code startups built on bubble
1. BetterLegal
BetterLegal offers a convenient and hassle-free way to set up your new business in less than 10 minutes.

Their one-stop-shop service handles all the necessary filings and generates custom legal documents for you, with no confusing options to navigate.

Here's how it works: you complete a simple business questionnaire, and they prepare and file your documents with your state on the same day you place your order.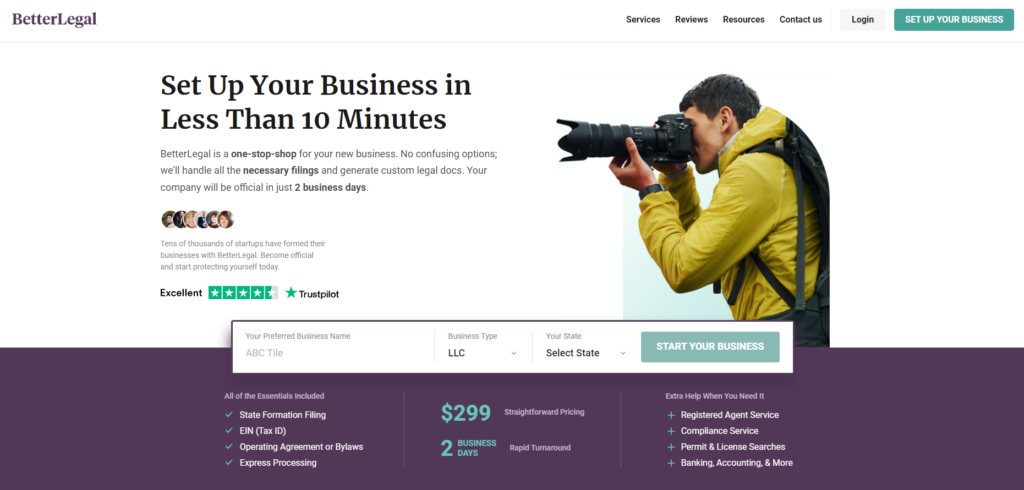 The state processes their filing, and they also take care of the IRS EIN filing. Then, they generate your legal documents and deliver everything to you via email.

With BetterLegal, you can focus on growing your business while they take care of the legal details. Trust them to make your company official in just two business days.
2. Paytable
Paytable is a tool designed to help you sell secure access to stored content from apps like Airtable, Notion, and Coda.

With Paytable, you can easily add a members area to your website and monetize research and information products.

Your dashboard allows you to track sales, subscribers, and most active users.

You can grant access and add subscribers in seconds, making it easy to deliver Airtable securely to your audience.
3. Comet
Comet is a no-code marketplace connecting tech and data freelancers to companies for remote work.

Founder Charles Thomas used bubble.io to build the tech stack and vetted all freelancers.

Comet completed 300+ projects, raised $14.8M from global investors and led the no-code movement.
4. Income
Incomee is an intuitive and affordable invoicing app designed specifically for freelancers. It simplifies the invoicing process and automates many actions to save you time and money.

Compared to other freelance tools, Incomee can save you an average of 15% of your time.
With Incomee, you can create professional proposals and invoices in seconds, helping you make a great first impression and get paid faster.

The app also offers simple and clear management of your customers and projects, and with the Customer Portal, your customers can stay updated and reduce unnecessary communications. 
5. Dividend Finance

Dividend Finance is a lender specializing in solar and home improvement financing. Their easy-to-use portal lets you manage your pipeline and offers an all-in-one solution for solar and home improvement projects.

The application process is simple and requires minimal paperwork, making it easy for homeowners to apply.

Dividend Finance was founded in San Francisco in 2013 with the goal of creating a more efficient and sustainable world by connecting homeowners, contractors, and financial investors.

Today, they're a leading provider of financing solutions for solar and home improvement, and they're passionate about building a better future for everyone involved.
6. Codemap
Codemap.io is a platform that connects you with elite no-code, low-code, and automation talent from around the world.
All experts and teams are pre-vetted and verified by proven no-code professionals and software engineers, so you can be sure you're getting the best.
You can gain deep insight into their specializations, coding skills, and past work. You can hire them to design and build, automate, learn, or consult.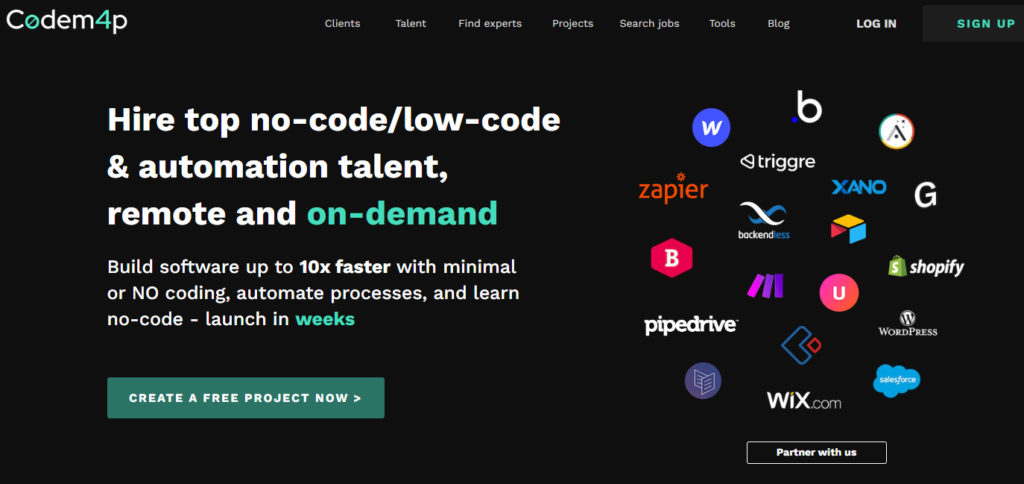 With Codemap.io, you can build software up to 10x faster with minimal or no coding, automate processes, and learn no-code – launch your project in weeks.
Plus, you can hire on-demand no-code and automation talent for as long as you need them, from one-off projects to long-term internal staff augmentation.
7. Strabo
Strabo is a portfolio tracker that offers a customizable investment dashboard to manage all your assets from around the world.
It provides an automatic sync option via a secure API connection or the option to input values manually.
The tool also offers account tagging and organization to allocate financial and investment accounts into categories with custom tags for easy tracking.
8. Traveltrunk
TravelTrunk is a New York-based platform designed to simplify group trip planning by providing financial transparency.

The product aims to reduce the stress of sharing bills by allowing group members to view the financial progress of their companions.

Unlike other companies, TravelTrunk focuses on making financial progress transparent instead of just ensuring travelers pay their share.

The platform has helped hundreds of travelers stay committed to their group trips.

The team comprises developers, travel curators, data lovers, and finance experts who are passionate about expanding the world for others one group at a time.
9. Qoins
Qoins is a financial app that helps users achieve their debt or savings goals by turning small transfers into one big monthly contribution.

Users can set a goal and choose their preferred transfer method after signing up. Qoins also offers the Qoins Card, a prepaid card that pays down debt with every swipe.


The platform helps users visualize progress, set bigger money goals, and track their financial journey.

Qoins aims to help users achieve financial freedom by erasing debt and promoting saving.
10. Marlow
Marlow is a startup founded by Mary, which offers coaching and resources to help individuals achieve their goals more effectively.

Mary used Bubble to create the startup. Marlow connects users with coaches to improve their professional skills.

Users sign up, complete an onboarding questionnaire, and are then directed to their dashboard to connect with their coach.
Conclusion
No-code development platforms like Bubble have enabled anyone to build their startup without needing to write code.
We've explored 10 successful startups built on Bubble that prove the power of no-code, If you've been held back by technical barriers, no-code could be the solution to turning your business idea into a reality.
So, explore the world of no-code and see where it takes you!